WHO WE ARE
Get an overview of our firm. Meet our leaders and partners. Learn about our commitment and culture to growing your wealth and business.
OUR VISION
Building your super firm of the future.
OUR MISSION
Scaling up and internationalizing your business, with you.
OUR VALUES
Let us be friends first
Transparency
Honesty
Integrity
Sincerity
[THIS]
AT A GLANCE
2iB Partners help business owners and executives build their Super Firm of the future. We are not consultants who just tell you your problems and give you reports. We generate solutions fueled by concentrated industry experience and help you implement these solutions. We bring our chair to your side of the table and work with you as partners.
The consulting industry is broken. We don't just tell you your problem, we generate solutions and help you implement it.
We also have strong expertise in Mergers & Acquisitions, Technology, market entry, business growth and turnaround.
The team in 2iB Partners comprise individuals and companies that are highly respected and reputed in their fields with collective experience of around 100 years amongst them. They also come from varied and diverse fields such as management, legal, entrepreneurship, finance, change management, technology, digitization, amongst others.
WHY US?
We believe in building long term, lasting relationships and take on a people-centric approach to business. We also believe strongly in getting involved in the execution process and bringing on fruitful collaboration amongst companies.
We do not believe in short term financial gains, but work towards investing, congealing and accruing money and talent. We take a long term view of businesses and investments. At the crux of our efforts is a focus on cultivating and sustaining a diverse, dynamic and inclusive work environment and workforce. This is critical to meeting the unique and ever-changing needs of companies, investors and the communities in which we operate.
Our people are our greatest asset –and we don't just say it. It is only with sheer will and long-term dedication of our people that we can serve our clients, generate long-term value for shareholders and create value for companies.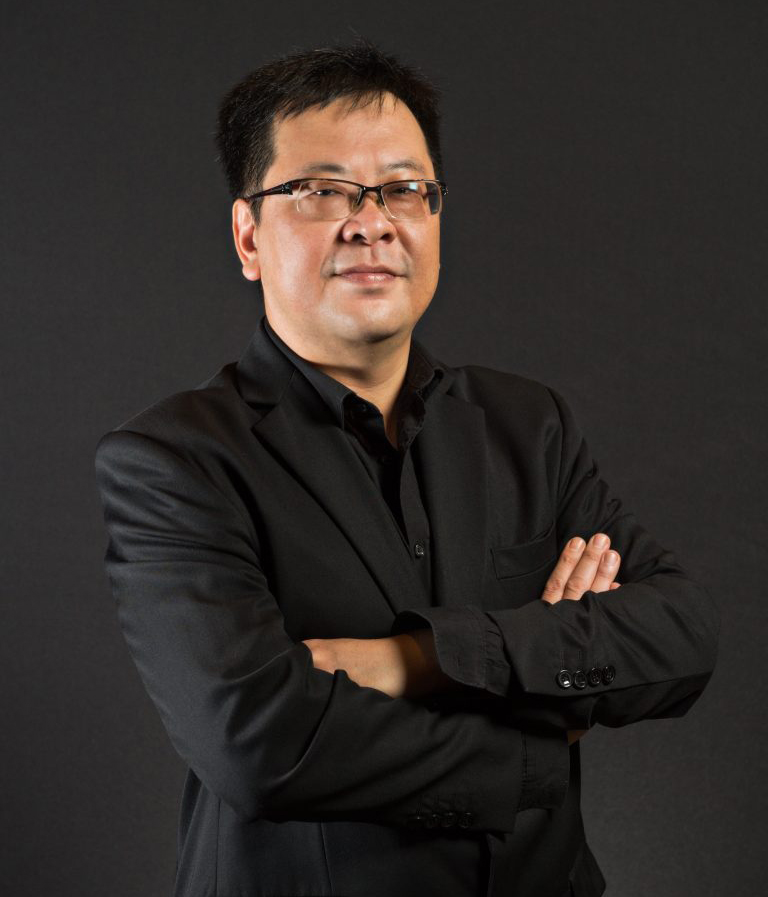 Yang Yen Thaw
Managing Director
Yang Yen Thaw brings with him a rich experience in terms of his legal training and management experience. A lawyer by training for over 24 years, he is an innovative thinker and brings with him a valuable network of tech experts and outsourcing service providers. He loves collaborations and has co-founded the idea of CoAggregation.
He has listed company and private equity experience and served as an Executive Director and General Counsel to a listed UK plc. His management experience comes from being a Partner in one of the largest Singapore law firms representing an international law firm as well as head of its corporate technology practice, Head of South Asia Practice in a unique China-Singapore joint law venture, Partner in a PE/VC focused law firm. Prior to all these, founded his own law firm which he ran for 12 years. In 2000, he devised and implemented YLRM – Yang Legal Risk Management, an internal legal compliance program for companies that in the present era is being implemented by digitization by the industry.
Yen Thaw has assisted international SMEs in difficult environments in a wide range of businesses covering investments, technology, infrastructure; marketing; hospitality – hotel and tourism, healthcare; media and entertainment to consumer oriented products. He has also worked on international M&As, RTOs and roll-up combinations in countries including Australia, China, France, India, Japan, New Zealand, UK, USA and most South East Asian countries. He studies cultures and technology with a passion. He has delivered key note speeches and has been panel moderator on investment and doing cross-border business in China, Taiwan, Singapore, Malaysia, Thailand and India on behalf of various organizations such as the Indian Embassy in China, the Singapore Business Federation (SBF), UK private wealth organization etc.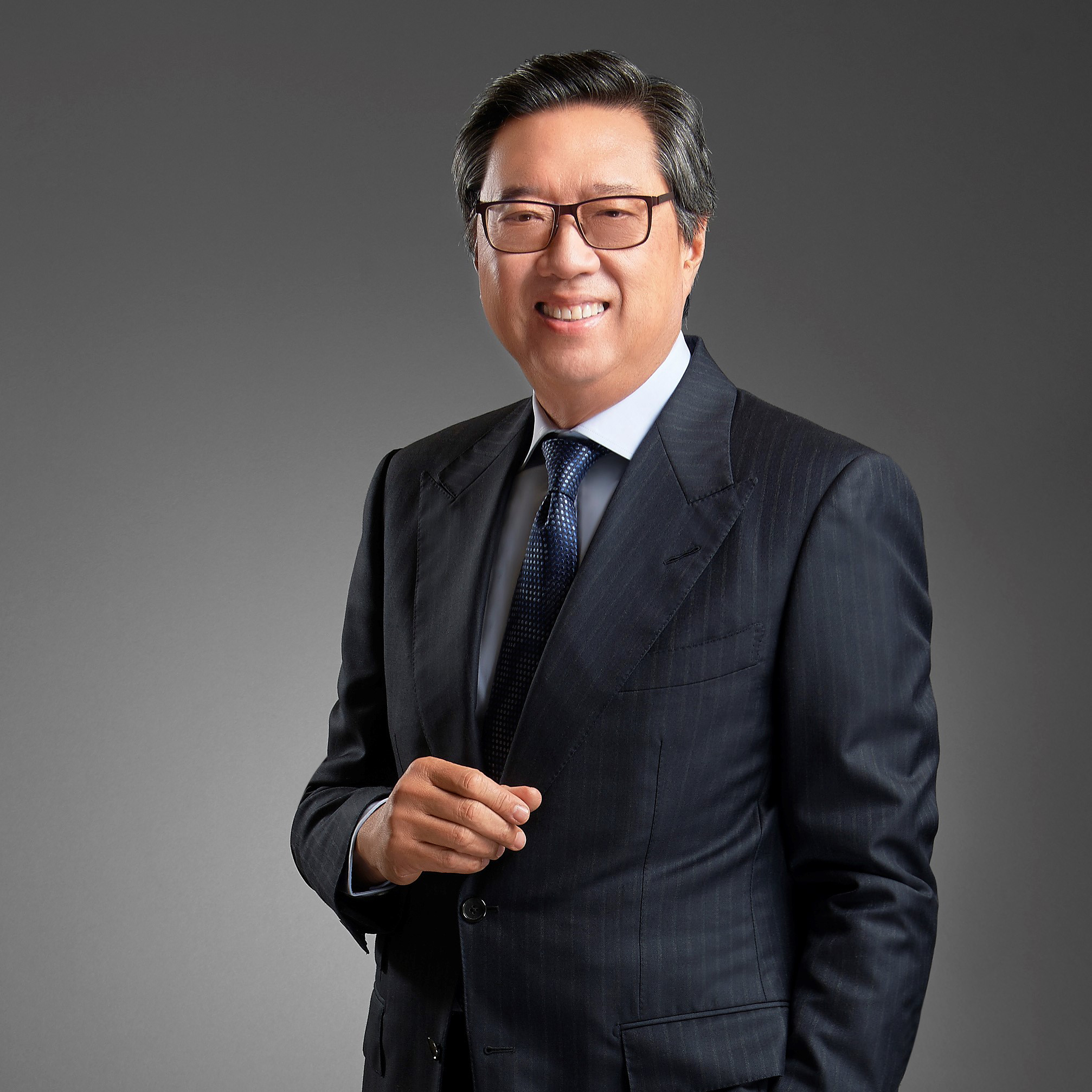 Richard Eu
Advisor
Richard Eu was appointed to the board as Chairman of Eu Yan Sang International ("EYSI") board on 1st of October 2017. He leads the board in providing governance oversight, deliberating the Group's strategic choices and providing independent counsel and advice to the Group Chief Executive Officer ("CEO"). Richard joined the business in 1989 and was appointed Group CEO of EYSI in 2002. He has been instrumental in transforming it into one of Asia's largest Traditional Chinese Medicine ("TCM") groups today. EYSI was listed on SGX from 2000 to 2016.
EYSI is a company that specializes in traditional Chinese medicine since 1879. It currently runs more than 300 retail outlets in Hong Kong, Macau, China, Malaysia, Singapore, and Australia, plus two factories in Hong Kong and Malaysia. The group also operates over 30 TCM clinics in Malaysia, Singapore and Hong Kong.
Richard was named the Ernst & Young Entrepreneur of the Year 2011 (Singapore) and represented Singapore at the Ernst & Young World Entrepreneur of The Year 2012 award in Monte Carlo, Monaco. He was also recognized as the CEO of the year by the Singapore Corporate Awards 2010, for SGX-listed companies with a market capitalization of under S$300 million. In 2016, he was lauded as the Brand Leader of the Year by InfluentialBrands. Richard holds a Bachelor of Law degree from the London University, UK and has worked in merchant banking, investment management, stock broking, computer distribution, and venture capital.
He actively participates in community projects and non-profit organizations. He serves as Chairman of the National Museum of Singapore and Singapore University of Social Sciences and is on the board of Thye Hua Kwan Moral Charities Limited. He also sits on the boards of other companies.
Andrew Khng
Advisor
Andrew brings a wealth of knowledge and experience in the construction industry. His extensive regional construction experience and exposure would be invaluable to any company looking to expand its business regionally and globally.  He heads the Company's BCA certified overseas training centre in Myanmar.
Andrew is also the Honorary Consul of the Republic of Congo in Singapore. He sits on various boards of organisations and is also the past president of Singapore Contractors Association Limited (SCAL).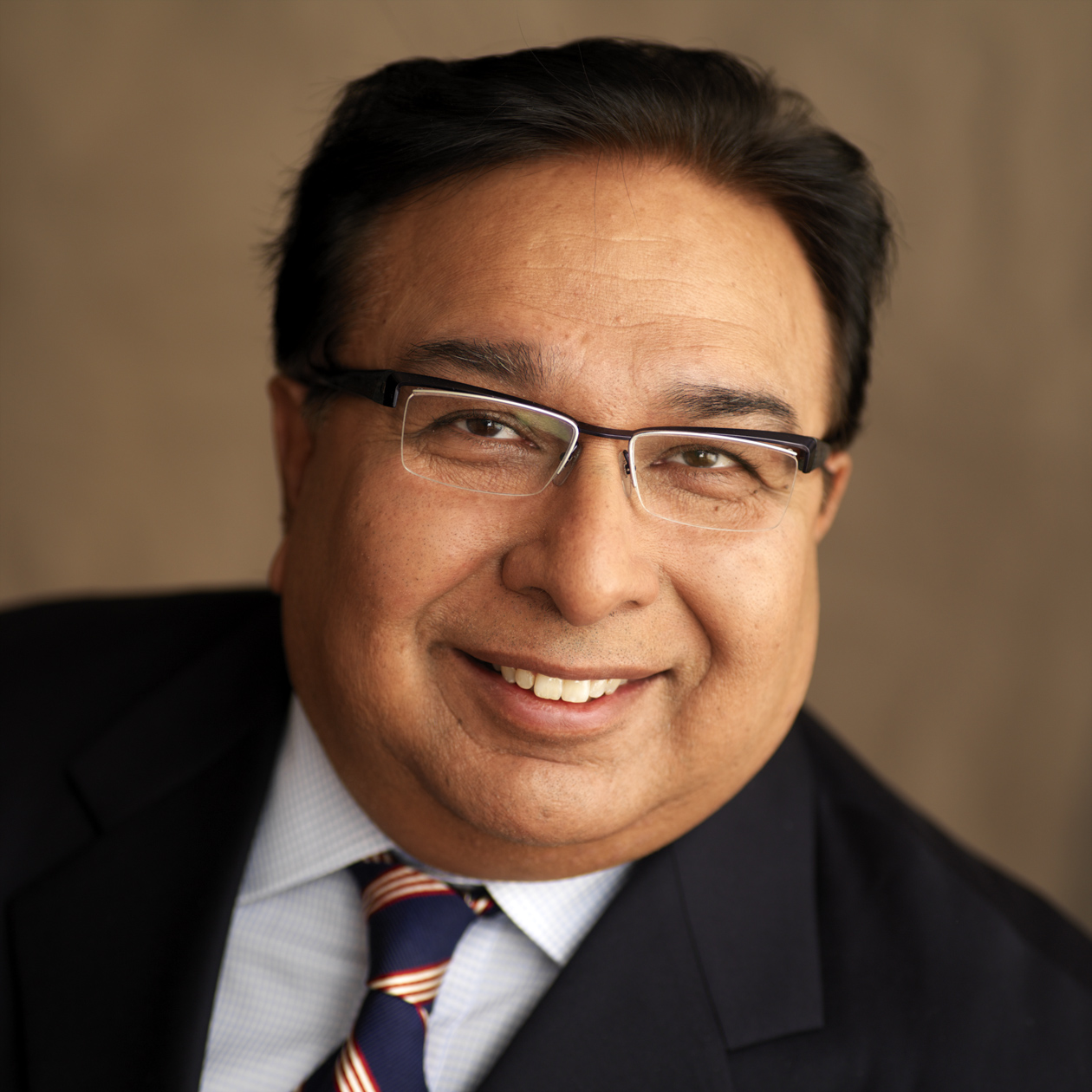 Kishore Mirchandani
Head of United States (US)
Kishore Mirchandani is a seasoned forward-thinking hands-on executive with a stellar record of success in building and selling businesses. He has extensive global experience and a successful track record in building high growth enterprises and startups, as well as proven specialties in Compliance, Cross Border M&A transactions, Board leadership, Capital markets, Finance, accounting & tax, Cloud and technology solutions.
Kishore has more than 30 years of experience in Finance and Accounting, which includes CEO and CFO of a global enterprises and was also Managing Partner with a public accounting firm in NYC. He also founded Outsource Partners International, Inc. in 2001 and built to 4,000 professions globally and served as its CEO which was subsequently sold to a public company.
Kishore's Board experience is extensive in Current and Past Board and Audit Committee Positions at ComplyGlobal Ltd, Singapore, Fareportal an e-commerce travel company, Algoma Steel in Canada, Dodla Dairy products, TIE New York, One Paper Lane a technology start up,  Outsource Partners International Inc., Smartshift Technologies Ltd, Medusind Solutions and Millennium India Acquisition Company Inc.
He is a recognized expert in global business, tax and compliance matters. He is a Fellow of the Institute of Chartered Accountants of England & Wales and has been licensed as a Certified Public Accountant in New York.
Prakash Somosundram
Head of Blockchain infrastructure, Investments and ICOs
Prakash is a 20-year serial entrepreneur and has gone through an exit, listing of a company and also led 2 successful ICOs. -Bluzelle & Sentinel Protocol. He is also currently advising on a number of other ICO projects.
Prakash is also a regular speaker in the Startup speaking circuit and has presented in Singapore, Malaysia, Indonesia, Germany and Austria. He is currently ranked #1 Fintech Influencer in Singapore and #6 in Asia.
Prakash is heavily involved in the start-up ecosystem in Singapore and is a long serving member in Action Community of Entrepreneurship (ACE) he took on the role of Vice Chairman and was actively involved in the setup of the Launchpad Welcome Centre and ACE co-working space.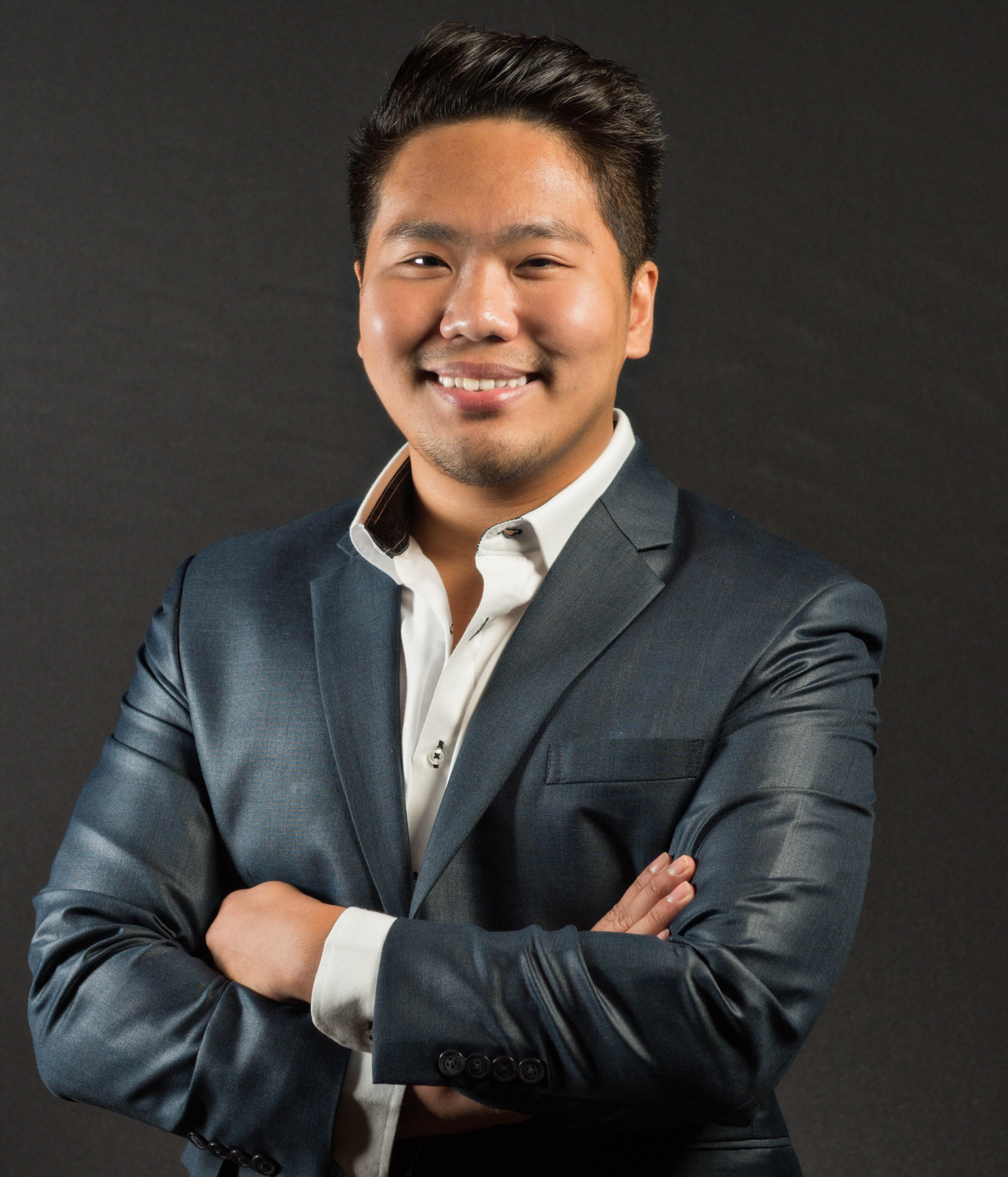 Dylan Tan
Executive Director, Chief Operating Officer
Dylan Tan is a CoAggregator and a young achiever. At an early stage in life, he has experienced intensive exposure from startup to listing of a holding company incorporated in UK on Nasdaq in Stockholm and managing subsidiaries that covers Singapore, New Zealand, Australia, United States, Thailand, France and the United Kingdom. Apart from his mainstream finance skills, this wide range of experience in sales, strategy, marketing, public relations, legal, corporate secretarial, compliance and governance for a company from its inception to listing and beyond gives him a unique perspective of co-creating the CoAggregation model and aggregating companies under it.
His work involved overseeing global operations from Singapore and participation in acquisitions of several companies in various industries and sectors. He was a director in a hybrid private equity outfit where he wore several hats. He was part of this pioneer founding team that set up a UK plc that was listed on a European Nasdaq and helped in growing the listed company from 4 subsidiaries pre-IPO to 17 companies post-IPO. He was the main contact point for interfacing and liaising with the founders / owners of these international subsidiaries. He has been deeply involved with capital raising, IPOs and Mergers & Acquisitions, RTOs within the SME sector in cross-border jurisdictions. His experience. Dylan used to head up the Advisory department which includes deal sourcing, end to end deal negotiation and due-diligence.
Dylan has held directorial positions in SPVs of the European Nasdaq listed company. He has also successfully built up networks with HNIs, highly powered executives and businesses alike.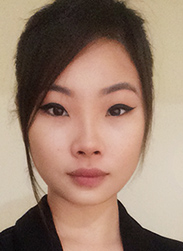 Teresa Li Mei Chen
Business Development Manager
Teresa brings a diverse range of experience, having worked in the healthcare sector and co-founded her own healthcare start-up. She is also well versed in IT skills which makes her a valuable asset in today's increasingly digitized world. Teresa has also worked in several jurisdictions – Australia, India and Singapore which gives her a more global view of business. She is a graduate with a Bachelors in Business Administration and pursuing Masters in Banking & Finance at Macquarie University.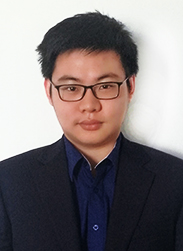 Alex Phang See Yang
Legal Analyst 
Alex is a law graduate having just graduated from the University of Hertfordshire (UK) and diligently aids in perusing legal documents and conducting legal due-diligence on companies. He also aids in conducting legal research on relevant laws in various jurisdictions that 2iB Partners work in.
OUR PARTNERS & PROFESSIONALS

TMA Group Inc.
United States
TMA Group is a leader in fractional C-Suite advisory services, specifically focused on the CFO, CMO and CIO specialities. Each of our results-oriented, seasoned executives have 20+ years of experience ready to advise businesses on strategy, growth plans or to address specific challenges and opportunities. As extended members of your team, our executives and support members offer the flexibility you need with the urgency your business demands.
Pierian Services
India
PIERIAN is a leading global business services company, providing a range of services and solutions. With a staff strength of nearly 800 that includes 350 highly skilled professionals serving clients in India, USA, APAC, South Africa, Middle East and UK, Pierian understands the business of professional managed services across cultures and in different jurisdictions. The managed services include Finance and Accounting, HR & Payroll and associated business support processes. They deliver significant operational efficiency whilst reducing the total cost of ownership by optimizing business processes and systems.
Pierian is fully conversant across a range of ERP/Finance & Accounting platforms. They also create bespoke solutions to suit specific requirements as well as setting up and transferring process and systems to clients.
Clients include some of the best-known global brands as well as startups. Pierian helps them work smarter and achieve accelerated growth through process transformation, digital technology enablement, and creation and management of value-generating business services. They particularly address critical challenges in risk management, compliance, and regulatory and corporate governance.

Alloy Networks through Titanium OÜ
Estonia
Alloy Networks is a division of Titanium OÜ, a company headquartered in Estonia. A premium service, they are specialists in security and fully customized tech solutions. Alloy Networks is also deeply involved in customizing and developing bespoke solutions that blend with the collaboration between companies within the CoAggregation model.
They are tech nerds with a business background. So their solutions are tailored towards business processes, and not only towards technical requirements. They also provide services related to data storage applications, productivity applications, commerce applications, core/enterprise applications and niche applications. They specialize in providing custom hosting and mail packages targeted at the security conscious enterprise. They also provide hosted contact center solutions. They have domain and technical expertise in hosting a variety of applications and stacks, including Groupware, Mail, Project Management, Software Support, Remote Control, LAMP, LEMP. Apart from custom solutions and applications that their customers require from time to time.
They pride themselves in being a boutique hosting company, with an eye on detail. They do not provide commodity servers or services, which are better served by other hosting companies. They will go that extra mile to customize a hosting solution to fit client needs. They use extensive automation tools that allows them to keep their services highly available and secure. Apart from private clouds, They host some extremely high traffic e-commerce sites, and work with their clients as partners rather than service providers.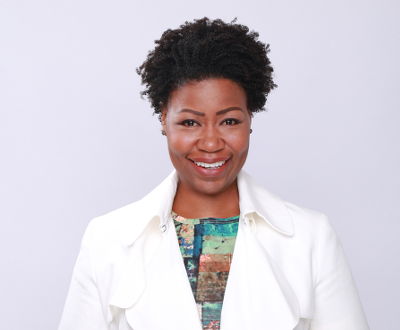 Denise Morris Kipnis, MSOD
Denise is a senior organization development professional specializing in transformational change and inclusion. Her input and insights on change management are invaluable in the collaboration pillar and in particular evaluating a common vision and fit of SMEs into the CoAggregation.
She has led numerous change projects across various sectors and industries. Denise has served as both an internal and external resources in pursuit of organizational effectiveness. During the past 10 years, her projects have included implementing strategy initiatives, organization design, program development, culture and climate assessment and change, assessing and developing organization change capabilities, and managing diversity and inclusion, among others. Her core competencies lie in uncovering gaps between strategic intention, culture, and system design; enrolling all levels of the organization in problem solving; and facilitating team and cross-department collaboration.
Denise has academic qualifications in a Master of Science in Organization Development and project management. She is certified by the Center for Creative Leadership to conduct its assessments. She is also an Adjunct Lecturer for Rutgers Business School Asia Pacific's Mini-MBA™ program, delivering half-day workshops on managing change, systems thinking, and diversity and inclusion.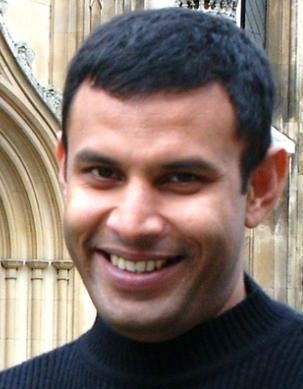 Joy-paul Tharakan
Joy-Paul has more than 23 years of sales leadership and general management experience in the enterprise software & cloud services industry. A tech evaluator, he has helmed senior management positions in business applications industry. His experience in software solutions across different platforms are invaluable in assessing the right digital fits into the CoAggregation.
He held the post of, among others, Managing Director, Asia (incl. Japan, Greater China and South East Asia), Microsoft (Business Solutions Division). His experience includes working for large matrix driven organizations, mid-sized businesses and entrepreneurial start-ups. His core customer community includes Business and IT decision makers across a diverse set of vertical industries.
The content of his work experience includes leading & achieving aggressive revenue goals, executive sponsorship of complex solutions, business planning, cross BU collaboration, P&L management and leading a mix of culturally diverse teams of country managers, sales and professional services teams. Within the various sales leadership roles, he has led a combination of direct & channel sales teams as well partnered closely with ISVs, consulting firms & Tier 1 & 2 SIs in the Enterprise & Mid-Market segments.
His past business portfolio include start-up businesses with a few million dollars in revenue to company divisions with revenue goals in excess of USD 700 million.