About Us
Get to know more about us and what makes us who we are. We love business and we want to help people build super firms of the future by delivering enduring results.
At a Glance
2iB Partners is a management consultancy firm that specializes in market access, mergers & acquisitions and technology across a wide range of functional areas. Our key focus lies in being able to identify and understand drivers of a business and thus helping our clients and partners with their needs. 2iB Partners offers 3 main services: Management Consultancy & Advisory, AHE Program and the CoAggregation model.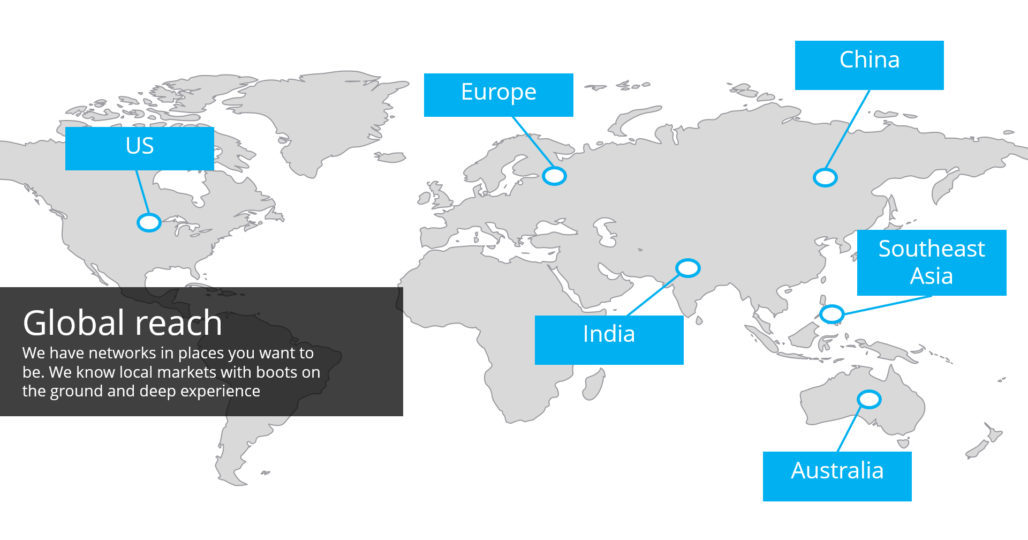 We have presence and offices in many countries such as US, Europe, China, Singapore, Australia and South Asia. With boots on the ground, a wide network of partners and knowledge, we help you hit the ground running in markets you want to expand in.
Vision
Our vision is to expand your business universe.
Mission
We want to help business owners and executives build their super firm of the future.
Our Values
T

ransparency
H

onesty
R

elationship
I

ntegrity
F

earlessness
T

rust