A commentary by Yang Yen Thaw on his views in the panel discussion on Accelerating Innovation: Partnerships & Regulations on the topic "Fintech in Healthcare". The panelists were Yang Yen Thaw, Managing Director of 2iB Partners, Astrid S. Tuminez, Regional Director, Corporate, External, and Legal Affairs at Microsoft Southeast Asia, Wayne Chia from Asia P3 Hub and Azmul Haque, Managing Director of Collyer Law.
The Fintech for Health event was organized by ACCESS Health International.
Accelerating Solutions: Co Industry Innovation and Public Private Partnerships for Health Regulatory Frame Works for the Integration of Fintech and Digital Health
This commentary deals with the talk on Fintech in Healthcare conducted by ACCESS Health International Southeast Asia Pte Ltd – Accelerating Solutions: Co Industry Innovation and Public Private Partnerships for Health Regulatory Frame Works for the Integration of Fintech and Digital Health. The questions it sought to address were – Co-industry partnerships and public private partnerships are the way forward. How can new partnership models accelerate adoption of new technologies and business models? How does a partnership move from idea stage to execution stage, in a way that is beneficial to all parties involved? What factors increase the likelihood of a successful partnership?
Fintech in Healthcare: Introduction
Fintech is basically an intersection of financial services and technology. Fintech aims to deliver a seamless user experience both in terms of anytime access to finance and automated payments through the omnipresent mobile phone. Fintech seeks to address opacity, complexity, lack of competition, poor business culture, or high operational costs. It aims to apply disruptive technology to traditional handling of finance, transfers and payments. Further, new technology like blockchain and crypto/virtual currencies have the potential to reduce the cost of and replace transacting in a financial system. Aggressive enforcement of laws, money transmission and other regulations represents an ongoing threat to FinTech companies.
The future of fintech depends on ability to withstand competition from global banks, adaptability by smaller fintech companies and to regulatory framework.
Healthcare can be addressed in several ways. It covers the maintenance, care and restoration of health of body and mind and the process, procedures and methods thereof. Healthcare seeks to prevent, diagnose and treat health issues. Healthcare varies across countries, groups, and individuals and is influenced by social, economic and regulatory conditions. According to the World Health Organization (WHO), a well-functioning healthcare system requires a robust financing mechanism; a well-trained and adequately paid workforce; reliable information on which to base decisions and policies; and well-maintained health facilities and logistics to deliver quality medicines and technologies.
However, the future on healthcare will also be more focussed on the distinctions between healthcare and sickcare, wellness and fitness, patientcare and doctorcare. Healthcare as a matter of opinion is most often 95% doctor care and 5% treatment. So, while regulation of the 5% can cover technology and healthtech, the 95% should be around post-technology and can be a focus for fintech.
Of legal and regulatory matters relating to Fintech
Though there are no specific laws to govern fintech, legal application would be in the form of the individual laws themselves i.e., laws relating to finance and technology respectively. Further, laws that affect fintech are – data security and privacy, consumer protection, AML, ATF, insurance and securities. Complications will further arise when there are cross-border transactions.
The other issues that fintech face are sharing and storing of information. Control of information and its flow on personal mobile devices, coupled with sharing over cloud and other common platforms and storage platforms, may require additional security measures by law. Some countries provide approved cloud storage providers. While these do not solve data and security issues, it does mitigate some of them.
Fintech is proceeding at high speeds. As most laws play catch up as well as regulate established practices, regulating fintech is a very difficult process. Besides, it is not efficient to introduce laws and regulations in an industry where disruptive technologies themselves face danger of becoming obsolete or replaced by newer technologies.
Of legal and regulatory matters relating to healthcare
Healthcare policies is influenced by social, economic and regulatory conditions of a country and varies across organizations, groups, and individuals. Whether healthcare is a matter of public or private service is also a factor when determining regulations. In many countries, the issue of regulating indigenous or alternative healthcare play a significant role in addition to regulatory treatment relating to homeopathy and allopathy practices. For instance, traditional Chinese medicine, acupuncture, holistic medicine, Ayurveda are examples some of indigenous and accepted healthcare.
There are various agencies that regulate public and private healthcare at different levels. Private organizations also participate in the regulations by providing accreditation, rankings, certification and additional oversight. Areas covered include practitioners and facilities, information flow, legal compliance, safety and other areas in the healthcare industry. Regulations of other regulatory departments are also pertinent such as regulations relating to food and drugs, disease control and prevention and environment.
All areas of healthcare, including physicians, medical directors, healthcare computer technology companies, healthtech, healthcare facilities and pharmaceutical companies, are subject to regulatory review and compliance.
Fintech in Healthcare
Areas where fintech in healthcare, public and private, exist or have possibilities are in finance, funding, payments and other monetary issues in healthcare. In developed countries, healthcare will not be provided unless there is "proof of payability". In developing and underdeveloped countries, "right to life" does not include passage to good healthcare in the Golden Hour.
There are many ways to tie in fintech to healthcare, but this involves active tri-partite participation between Government, healthcare and finance institutions. A tech product that "talks" to these institutions or provides an appropriate platform will improve and provide a more congenial regulatory environment.
Fintech generally covers the following of which many are applicable to healthcare.
Banking infrastructure
Healthcare lending
Consumer lending
Consumer Payments
Crowdfunding for healthcare projects
Equity financing in healthcare projects
Financial healthcare research and data
Financial transaction security in healthcare
Institutional investing in healthcare
International money transfer
Payments backend and infrastructure
Personal finance, insurance in healthcare
Point of sale payments
Some finance services in healthcare cover:
Lending services
Remittance services
Personal finance services
Litigation financing – for doctors and patients alike (medical negligence)
Banking services
Crypto and virtual currencies (substitute funding and alternate payments)
Some payments in healthcare cover:
Out-patients or walk-ins in clinics (daily basis)
In-patients (depending on duration of stay – predictable)
Critical patients (whose duration of stay – unpredictable)
Operative patients (costs – variable)
Wellness clinics (periodic basis)
Geriatric patients (neglected group)
Road traffic patients (identifiable/Good Samaritan based)
Psychiatric patients (may/may not generate income)
Pathology labs (investigations/reports)
Ambulance services (emergency services)
Medicines (delivered at home)
Home-services (post op dressing/health monitoring)
The other related areas for fintech in healthcare are:
Payroll to ancillary staff such as ambulance drivers
Independent healthcare related professionals – medical representatives
Cost monitoring for medical supplies
Third party private healthcare – nurses, hospices, private nursing
Technologies like Blockchain are also potential platforms that bring fintech and healthcare together
Medical litigation financing
Medical negligence cover
Insurance
Some payment services currently operating in healthcare:
Payment gateway providers
POS payments-point of sale-maybe on premise or cloud based
Credit payments
Services running on credit – via banks
Mobile apps
Integrated mobile and browser apps
Of legal and regulatory matters relating to fintech in healthcare
The objective of both fintech and healthcare regulation is to protect the consumer or end user. In most jurisdictions, there is hardly any government agency to integrate any planning, financing, policy making or drafting any legislation relating to fintech and/or healthcare. Though there are no specific laws to govern fintech and healthcare, legal application would be in the form of the individual laws themselves i.e., laws relating to healthcare, finance and technology.
While consideration of legislation and law-making, life and property are given paramount importance. Therefore, most laws and regulations in these areas are stringent. Given that healthcare and fintech are primarily these areas, one can expect higher compliance and due diligence. In addition to specific laws governing healthcare and fintech, combined issues of personal data on finance, health statistics and privacy of individuals need to be considered. Healthcare privacy would also include right to be or not to be treated.
Regulatory approaches will fail to cope with the rapid pace of innovation in fintech and healthcare due to speed of development. It is not possible for regulations to imagine technological advances and introduce anticipatory laws and if regulations are considered with restrictions on a reactionary basis; that would stifle innovation in fintech and healthcare. In the financial crisis of 2008, the introduction of the Dodd Frank Wall street Reform actually galvanized small fintech companies to innovate and disrupt the financial system. It is much harder to regulate these companies. Big banks, in a bid to limit risk and compliance, many times outsourced financial services to these companies who would find ways to skirt regulation and compliance.
Progress in electronic pricing and trading technologies will enable fintech companies to even weave an inextricable web of derivative transactions in healthcare. It is not difficult to image fintech in healthcare bringing in instruments where medical and healthcare loans could be repackaged into instruments such as healthcare backed securities, collateralized debt obligations, credit default swaps and other second order derivative structures. Regulation challenges would be compounded. Tech companies could take advantage as negative fast and first movers to go into financial and healthcare/healthcare areas where there is no existing regulation. Many such companies also carry a very low asset to equity ratio and since they take advantage of the fact that transactions move at high speeds and low costs, they may even close down at the first hint of regulation with no option of recourse left to the user.
Public Private Partnership – Regulatory Possibilities
Fintech in healthcare will have different applications in different countries. In an ideal world, there should be universal laws that are common and govern countries universally. But this is not possible under the current geo-political climate. Each country will have a unique approach towards regulating healthcare and fintech. With borderless and seamless deployment of tech products, cross-border regulation is highly complex.
Regulatory Sandbox
The objective of a regulatory sandbox is to construct a well-defined space, for a limited duration, within which companies can experiment with innovative tech solutions in a relaxed regulatory environment and with the support of a national regulator. Rather than preventing failure, a regulatory sandbox seeks to provide appropriate protections to limit impact of failure. Regulatory sandbox itself is an innovation of sorts and have been around only for the past few years. UK FCA reports success in meeting its overall objective of reducing time and cost of getting innovative ideas to market.
Regulatory sandboxes may work well in a country such as Singapore where its citizens and corporates comply with the law. Similarly, the regulatory sandbox can be deployed in states or provinces within a country that have a strict adherence or zero tolerance to legal violations. It will also work well with established companies and big players. In fact, some regulatory sandboxes have a minimum financial entry level requirement. However, in many jurisdictions, individuals and smaller companies may prefer the open market. Some companies may explore loopholes that the current regulatory climate provides and exploit them. There is no assurance that these loopholes will be revealed in a sandbox. Some businessmen will operate on the premise that it is easier to seek forgiveness than permission from regulators. Where the regulatory sandbox is intended to be for toddlers to swim around before entering the ocean, the pool itself may be infested with sharks. A regulatory sandbox prima facie appears to appeal more to the regulators who want to analyse and understand a new environment and therefore prepare regulations and paperwork. The sandbox itself may not provide a live environment or appropriate market size to test the product. Almost like applying what an individual studied in school or college to real life. Plus, there is the perceived danger of a company believing it is on a virtual watchlist if it fails in the sandbox. Further, even if the company passes the sandbox, it may decide against deploying the product in that country.
Having said all that, the advantages of a regulatory sandbox are – equity financing and higher probability of receiving investments due to perceived regulatory compliance, speed to market, more reliable financial innovation to the consumer, understanding a local regulatory climate as well as the process – its ease or difficulty – in obtaining a licence or approval.
Self-regulation
Self-regulation by fintech companies in healthcare may be considered as an alternative. However, self-regulation must contain a caveat in that the regulators' approval need to be obtained before deployment. The difference is operating in a live and an international market as well. Self-regulation can commence with intent of compliance by setting out internal policies, rules and regulations. Government can provide guidelines and principles. This collaboration can bring about corporate policies which may contain:
Management and personnel management, training, systems and controls
Scope of direct and indirect liability of product and outcomes
PR, sales and marketing processes; representations made
Standard terms and conditions
Statutory and regulatory compliance
Systems and control processes periodic review
Consequences of non-regulatory compliance would include regular regulatory scrutiny, criminal penalties and civil sanctions, public announcements.
Many fintech entrepreneurs are seasoned. By not limiting functions of a fintech company within a "sandbox" and without the fear of big brother watching directly, fintech companies can be allowed freedom and innovation. By limiting fast and immediate exposure to the market by the aforementioned collaboration, the regulators can anticipate potential problems with the fintech product. The friendliness of the regulator can be displayed in the approach to the self-regulation.
Private public interaction and collaboration should further focus on the following:
Help craft consistent, thoughtful regulation for fair use of products
Reduce inconsistencies in the scope and application of local regulations (state, province)
Standardization of regulatory and supervisory expectations
Advancing policy initiatives
Coordination between regulators themselves.
…and last but not least, a mandatory selfie with Astrid S. Tuminez, Regional Director, Corporate, External, and Legal Affairs at Microsoft Southeast Asia, Wayne Chia from Asia P3 Hub and Azmul Haque, Managing Director of Collyer Law!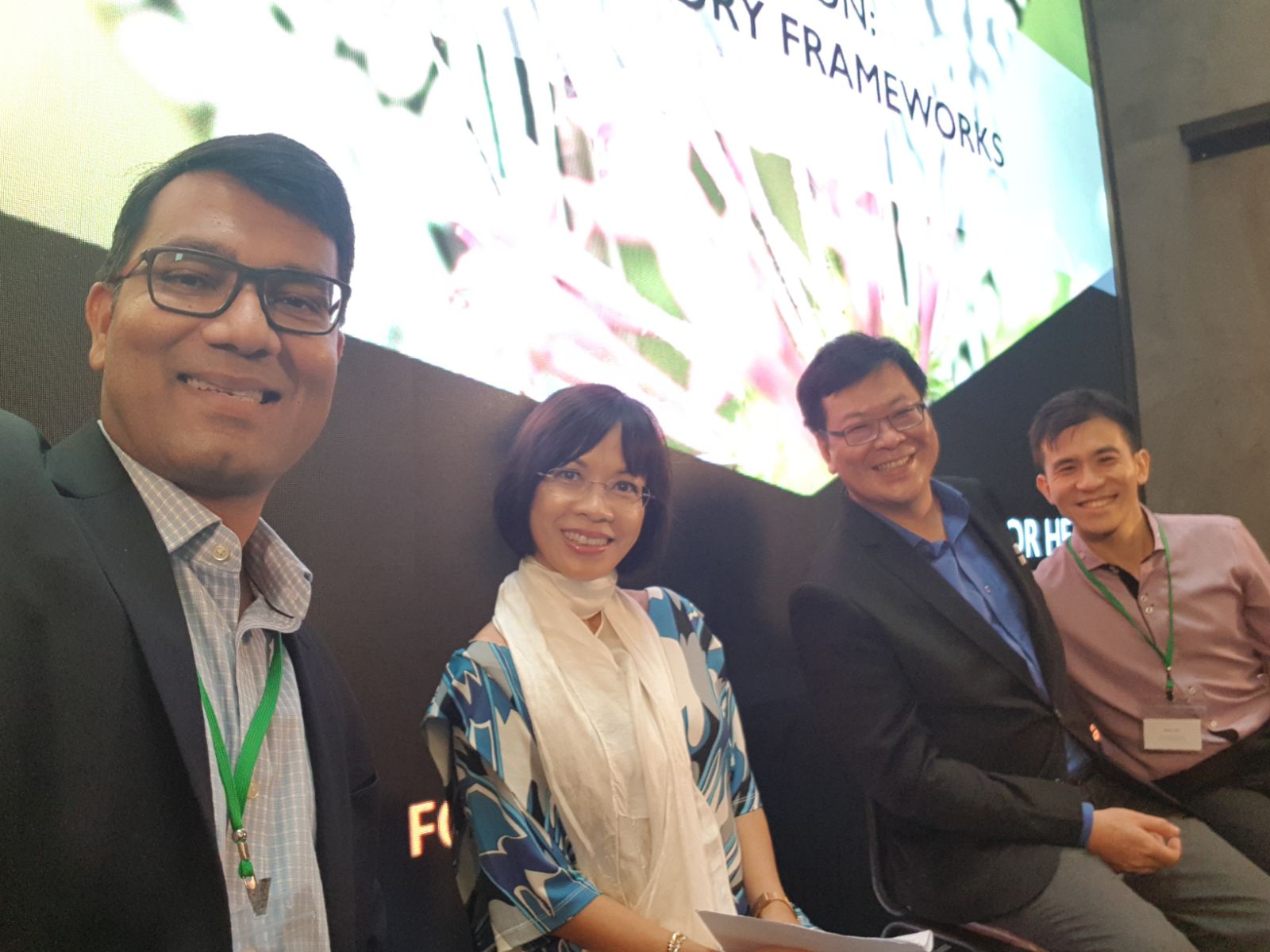 For partnerships, speaker and general business enquiries with 2iB Partners:
| | |
| --- | --- |
| Contact Person | Dylan Tan |
| Designation | COO |
| Email | Dylan@2ibpartners.com |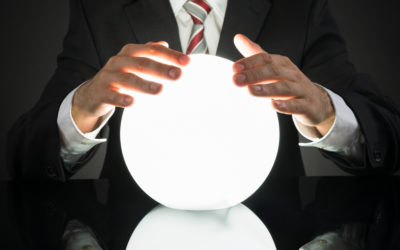 The future is now. Well, in some cases, the future is past. The sci-fi movie Blade Runner, made in 1982 and 2017, set the future in 2019. It got some things right (or at least headed that way in terms of flying cars and "android" helpers) and some things wrong (like...
read more