M&A – The Legal Angle
The solution and problem in a merger or acquisition is regulatory in nature. In all cross-border deals, there is no go-around to regulations. Laws are enacted to essential protect life and property of its citizens. Therefore, it will always be the aspiration of law to protect them. Understanding this will focus the negotiations in a direction that eases M&A deals.
M&As require a successful combination of businesses, technologies, regulation handling and relationships. A clear vision and strategy must involve a legal approach as well as alternatives to legal problems. Relationships can be managed across cultures. Interchange the players in the M&A. Cultural negotiations should adopt a bottom up approach.
Pricing of the transaction will form part of deal structuring. Whether leveraged, unleveraged, debt, participating debt or JV. The deal structure should be clearly spelt out in that particular document. Focus should not only be on the seller's RNWs or WNIs, but also on local compliance. Non-compliance can have an effect on the price of acquisition.
Many companies decide to dive in first and solve the problems on the go; or application of the words of Rear Admiral Grace Murray Hopper, a U.S. Naval officer and an early computer programmer in 1986 – it is easier to ask for forgiveness than permission. While quick fix non legal solutions may result in fast action and shortterm benefits, it is a highly expensive and disastrous decision and will result in penalties, fines or even jail by law. This shotgun approach may work well for small companies which can wind up fast, but large and listed companies have much deeper roots to uproot. It is always advisable to be over- and self-regulated.
Pre- and post- M&A legal and tax considerations for different jurisdictions are an important angle and determines most M&A deals. What changes the equation will be matters relating to DTAA – double taxation avoidance agreements between relevant countries, DTAA, dividends, royalties, profits, capital gains, legal issues relating to anti-money laundering and anti-terrorism funding as well as international relations. These considerations need to be applied in detail. Involving the proper international legal minds from inception results in cost savings not cost overruns. Good lawyers also bridge connections between the companies involved as well as the regulators. Different angles of approach, including bringing in legal at the right times, can produce time saving and higher chances of success.
Alternative Legal Recourse
Avoiding litigation in any area of business is preferable. Court litigation requires plenty of time, effort on company representatives in court and is highly expensive. Simple transactions to be settled in court can start from USD 200,000 and grow exponentially. 
Mediation
Mediation works only if both parties have a good relationship and require a third party to adjudicate on a fair price. This is because mediation is voluntary. The only place where mediation works is if it has the sanction, implied or express, of the court in a country, which can be neutral. 
Arbitration
Arbitration is equally expensive in the initial stages, but since the result can be much faster, it will save in long term costs. However, arbitration provides for a neutral venue as well.
Transaction Liability Insurance
Transaction Liability Insurance is available for Buyers covering legal liabilities and is an excellent alternative legal recourse. Where transaction liability insurance for sellers is available, it would form a probable win-win situation for both parties. 
Alternative Legal Recourse
Another alternative legal recourse is to engage third parties who can either subrogate claims. For example, litigation and recovery arms of banks and III party litigation funders. These maybe in-house or outsourced. third parties would Since the main or prominent part of their business is litigating on a regular basis, a premium of sorts can be negotiated. This will eliminate the M&A parties from expending too much time, effort and money and they can continue with their business.
A third alternative legal recourse is not so much a direct one, but to quantify the liability or have liquidated damages measured to the closest extent. For instance, convert a negative covenant to a positive on. Instead of vague consequences to breach of a contract, a fixed amount may be agreed between the parties on violation or breach. A party may be permitted to circumvent, compete or solicit provided they pay a fixed amount or fees for the same. Where the certainty of a claim exists, there will be better outcomes for both parties, for good or bad.
2iB Partners in brief
2iB Partners is a specialist M&A and management consultancy firm that has extensive networks with strategic buyers, MNCs, listed companies, investment networks and funds from US, UK, China, Philippines, India, Vietnam, Myanmar, etc.
2iB Partners help companies scale up and internationalize through inorganic growth, joint ventures or management consultancy. Through Singapore as a strategic base, 2iB Partners helps companies outside of Asia gain market access and companies in Asia expand internationally and regionally. 2iB Partners also provide ad-hoc entrenchment of highly qualified professionals and experienced businessmen to solve complex business problems through experience and insight.
For partnerships, speaker and general business enquiries with 2iB Partners:
| | |
| --- | --- |
| Contact Person | Dylan Tan |
| Designation | Chief Operating Officer |
| Email | Dylan@2ibpartners.com |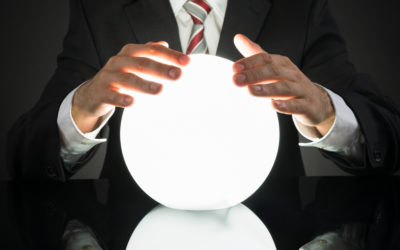 The future is now. Well, in some cases, the future is past. The sci-fi movie Blade Runner, made in 1982 and 2017, set the future in 2019. It got some things right (or at least headed that way in terms of flying cars and "android" helpers) and some things wrong (like...
read more