In the previous parts, for Preparing your Company for a Liquidity Event, we covered:
For the last installment of the series, we'd like to touch on a little on the supposed "holy grail" of companies – the Initial Public Offering (IPO). It is the dream of many entrepreneurs and business owners to bring their company public whether it is the ASX in Australia, the London Stock Exchange, the Hang Seng, the American NASDAQ, NYSE or the Shanghai A.
However, it is one of 2iB Partner's common mention that IPO is not the end, it is the start of the new beginning and a new level of maturity, reporting and many other things. Liquidity events require special care in the case of IPOs and listed companies.
Here are 8 IPO points out of a long list that people need to consider:
8 IPO Points
Due Diligence:
Internal due diligence by in-house counsel or project manager to ensure the process is clearly defined with relevant reporting requirements built in. The DD should also sanitize any outstanding issues.

Management Appointment or Change:

While the MD, CEO, Chairman may remain the same, s/he should ensure capable professionals in finance, law, tax and operations on the board to implement smooth transactions, particularly CFOs. Applies more so in cross-border cases. Some Exchanges may have this as a mandatory requirement.

External:

Ensure appropriate external service providers such as investment bankers, brokers, underwriters, lead managers, auditors, depositories, certified advisers.

Regulatory:

Depending upon the extent of shares traded, laws of different countries will need to be adhered to. This not only covers compliance related to trading, but anti-trust (anti-monopoly), employment, local authorities and tax.

Insider Trading & Market Abuse:

The silver bullet is disclosure. However, the subject matter and timing of disclosure will require the involvement of certified adviser or notified agent or sponsor or the exchange itself.

Valuation:

If more than one country is involved in any of the liquidity events, the valuation itself and corresponding taxation, will undergo change depending upon that country's laws.

PR:

PR agencies that specialize in announcements to the public. Care has to be ensured that announcements need to be in consonance with legal disclosure requirements.

In-house counsel:

In-house counsel to coordinate with all internal and external compliances and more importantly in coordinating with different law firms, PR agencies, investment bankers, underwriters, certified advisers and other legal authorities as there will be international elements in the liquidity events apart from controlling costs and preparing documentation.
For partnerships, speaker and general business enquiries with 2iB Partners:
| | |
| --- | --- |
| Contact Person | Dylan Tan |
| Designation | COO |
| Email | Dylan@2ibpartners.com |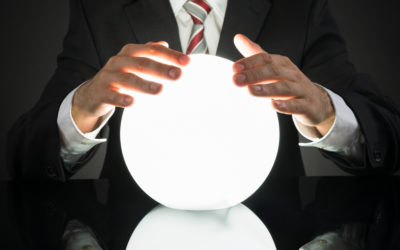 The future is now. Well, in some cases, the future is past. The sci-fi movie Blade Runner, made in 1982 and 2017, set the future in 2019. It got some things right (or at least headed that way in terms of flying cars and "android" helpers) and some things wrong (like...
read more